ECBP Initiative by seastainable
Litter Free ECP
---
An initiative in collaboration with Friends of East Coast Park.
This initiative hopes to raise awareness regarding the issues of littering along East Coast Park. We hope to create a park that is clean and enjoyable not just for humans, but our wildlife! Take action today, by disposing our litter properly and picking up litter when we can! At the same time take action & join us at the East Coast Beach Plan Community!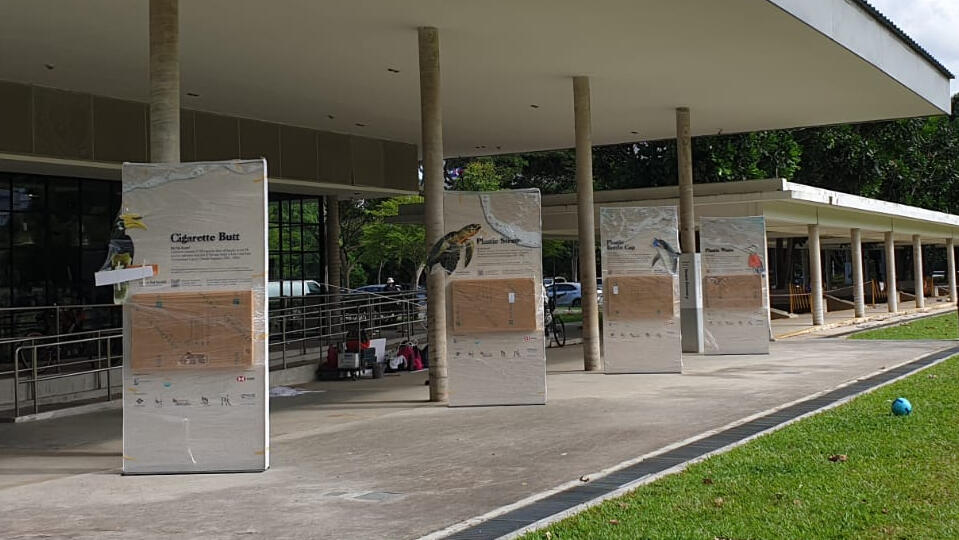 Trash Wall Showcase
From July to October2021, do check out our trash wall showcase at Parkland Green, East Coast Park supported by our ECBP (East Coast Beach Plan) community! We welcome everyone to join us!
Organize or join a cleanup!
With COVID-19 we have been unable to organize mass cleanups, however we want to create a platform where people can join open cleanups, and organize their own wherever they go! Have a chat with Auntie Karen (no pun intended) on Telegram to get started in finding cleanups around Singapore!
Keep track of your own cleanup!
Stridy is the litter pick up app that gives you the tools to declutter your world at your pace. By downloading Stridy you'll be able to keep track of your cleanups at your fingertips!

Stridy is a privated funded, non-profit initiative. For more information please do check them out here at
www.stridy.com
Help us get a commitment of 10,000 pledges to keep ECP Litter free!
If you read this, we know you probably care for our parks and don't litter! But we hope to raise awareness through a simple pledge to keep ECP clean and perhaps get a little help in terms of enforcing no littering at the beaches. It would mean so much if we could have one minute of your time to take the pledge today!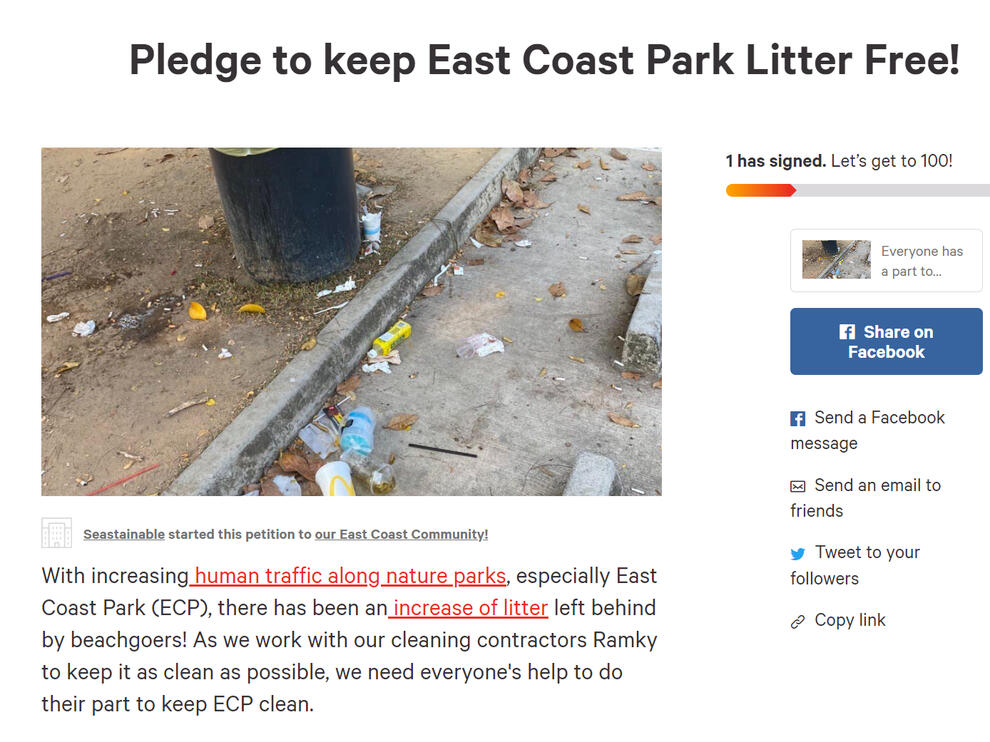 This showcase is proudly supported by
East Coast Beach Plan Team
Philip Yeo Initiative
NUS Enterprises
HSBC
National Parks Board
New England Biolabs